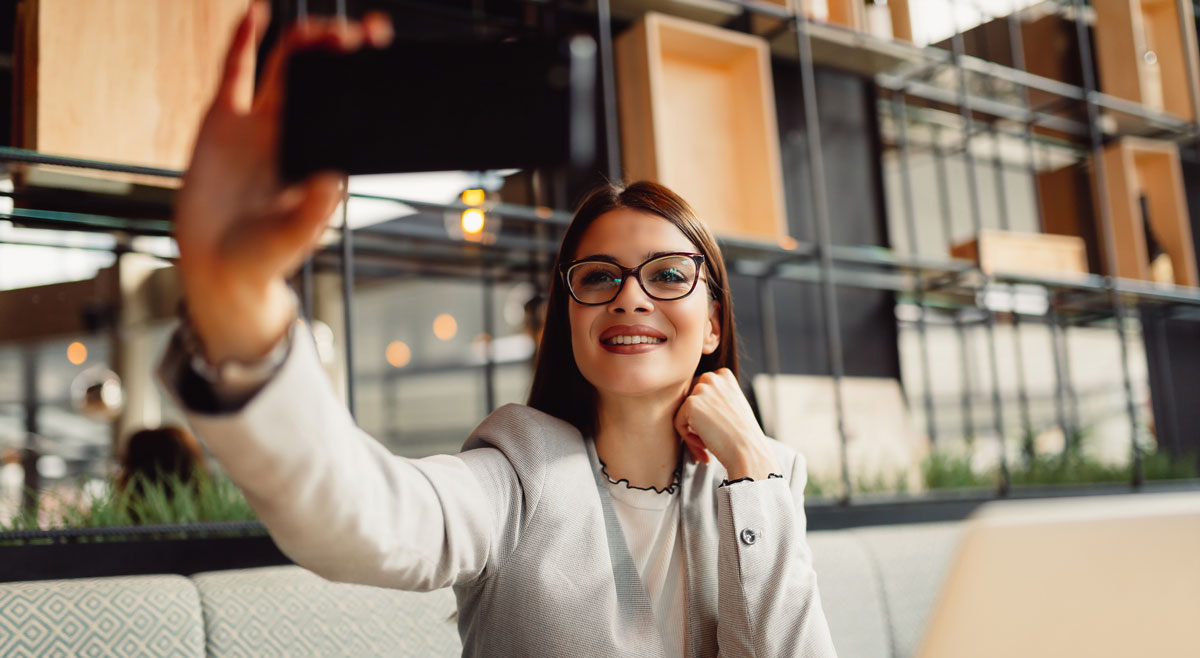 How to film high quality selfie videos with your smart phone or iPhone :
Length : Suggested length is 1-2 minutes, this gives extra footage for editing.
Script : Write out what you want to say and practice a few times, but always know that being authentic and speaking as if you were having a genuine conversation with a single individual is the most intriguing delivery.
Orientation : Shoot the video (hold your phone) in landscape or wide mode.
Shutter Release : Did you know that on an iPhone, you can use your volume knobs on the side of your phone instead of touching the shutter release button? This makes one handed operation lot easier.
Angle : Hold your phone higher than your head and shoot downwards toward your face. You will ALWAYS look better doing this.
Location : Background & surroundings should be interesting, but not the main focal point. Hold your camera very steady with your arm fully extended to show some of the background. Nature / horizon backgrounds are good, plants / hedges, blank walls, brick walls, breathtaking vistas, and recognizable landmarks are all good options.
Lighting : Natural, diffused sunlight is always the best light. Find a spot outside or inside that is NOT in direct sunlight. Under a tree outside or in a room with a large window that has a translucent white shade pulled down is a great option. Position yourself at a 90° angle or less from the light source.
Test : Do a few sample shots and see what looks good before you choose your final. Remember, storage space costs nothing compared to film.
Be likeable : Smile! Make sure you smile during your introduction, at the conclusion of your video and periodically during your talking points. Have fun and show good energy. People can listen and hear you at about double the speed you talk normally.
Props : Feel free to use your hands or props to emphasize your points.
Make it Stable : Try to stay as steady as possible. Use image stabilization on your phone if it supports this.
Look here! : Look at the lens hole, not the screen. Wearing sunglasses can hide where you are looking.
Audio : Minimize ambient, background sound. When making videos, audio can actually be more important than video. Speak clearly and with good energy. If you're shooting outside, make sure it's not windy.

Articles referenced in this guide :
https://medium.com/@lama_app_64466/the-art-of-the-video-selfie-b99ef7cdcca7
https://cdn.ymaws.com/www.fpanca.org/resource/resmgr/Program_Info/BE-Baltimore_Selfie_Recommen.pdf
Previous Article
Ads
,
Art
,
Business
,
Design
,
Entertainment
,
Film
,
Fun
,
Happy Clients
,
Insite
,
Marketing
,
Philosphy
,
Print
,
Tech
,
Uncategorized
,
Web
in