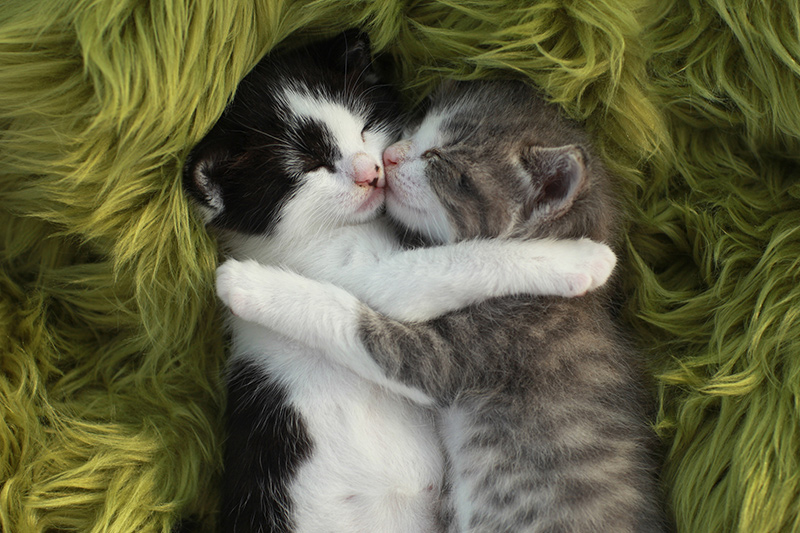 When it comes right down to it, we've noticed that many advertising agencies and design firms are more concerned with their Egos (yes, capitalized) than they are with their clients' success. Creating wacky ads solely for the purpose of impressing another Creative Director across town is not the business we're in.
Our success is measured right here, by our happy, successful clients. Hopefully our work speaks for itself, but our clients speak to us louder than anything…
David Sugarman – Senior Management Sales & Marketing
"Patrick is one of the most talented creative directors I have had the pleasure of working with. His cross-disciplinary skill set was a perfect match for our project and I would not hesitate in utilizing his services again."
Robert I. Goldbaum – Chief Strategy Officer & Founder, Financial Interactive, Inc.
"I highly recommend Patrick Yore for any advertising, design or marketing efforts you desire. He brings an unmatched level of creativity, style and professional manner to every project he undertakes. I first worked with Pat in 1995 while I was Operations Manager of Robertson Stephens Investment Management.  We had replaced a major ad agency with a more hands on, boutique agency, Rd/Fox. Pat was the driving creative force that took a challenging project with a demanding audience and successfully altered internal perceptions of what our marketing messages would include. A few years later as I was starting my current company, I hired Mr. Yore to create our logo and corporate identity on a contract basis. Thoroughly pleased with the results, we then hired him as our permanent Creative Director/Marketing Specialist. Pat not only tackled the creative roles with confidence but, in our start-up environment, also handled all logistical matters with printers, publications, and even trade shows.  Because of this it is no exaggeration that he has been integral to the success of my company, Financial Interactive, Inc."
Jeffrey Lo – Chief Operating Officer at The Graphic Source
"Pat has surprised and impressed us around every corner. We originally sought him out to refresh our website but quickly found that he is a man of many talents. Fast forward 3 months and add to that list logo creation, email and social media marketing and SEO. From high-level, strategic support to technical execution of creative projects, Pat can do it all!"
Jay Sherlock – Principal Architect, Studio J Architecture
"Pat helped with our website (www.studioj-arch.com). He was so easy to work with, listened to our needs and created a beautiful website we are really proud to show. Thanks Pat – I will highly recommend you to friends and family."
Mark Kelm – Director, Research and Development at Constellations Brands
"I've known Patrick well over 25 years. His creativity and passion for his craft are unrivaled. I recall an early project of his where he cleverly produced a very eye-catching 3-dimensional pop-up advertisement for a popular soft drink. I was floored. Over the years Patrick has refined his art and approach to advertising spanning the gamut of edgy to sophisticated. Consider him your preeminent choice."
Thomas Wright – President at TRW Supply Chain Services LLC
Patrick and his team did an outstanding job in designing and launching my website. I have know Patrick for years and he is one of the most talented and creative individual I know.
Roccy DeFrancesco, CWPP, CAPP, CMP – Founder : The Wealth Preservation Institute
"I've known Pat since we were in grade school. He was always the smartest kid in the class and he's brought those smarts to his current field of expertise. Pat designed several book covers, brochures, and websites for me and has done a terrific job.
Tom Neubauer – Traffic PR & Marketing
"Patrick Yore was incredible to work with, he and I comprised our in-house Creative Department for one of the largest entertainment (restaurant/bar/nightclub) companies in the Midwest, Ala Carte Entertainment. Patrick has unlimited creativity and passion for his work, along with regimented organizational skills. He also was able to create impactful design across a very wide range of demographic targets and themes."
Bruce Crock – Product Manager at Autodesk
"I originally heard about BrainBlaze a few years ago from one of their clients. After hearing the glowing description of that project, I reviewed their portfolio, and have since recommended Brain Blaze to friends and business partners. In every case, Brain Blaze made dramatic and unexpected improvements in design aesthetic and marketing effectiveness. If you are looking for professional results and superb creativity, talk to Pat at BrainBlaze."
Mark Chapman – Vice President, Marketing at Golden 1 Credit
"Patrick developed two websites for me and they were perfect! His creativity is appreciated as is his ability to find efficient solutions. Patrick analyses our needs methodically and impements his work quickly. He is a true customer-centric professional."
Jack Boeger – SupercleanWeb.com
"When it comes to logo design and branding, Pat Yore is nothing short of a genius. He begins by really listening and finding the essence of your company. Next, he comes of with a huge array of choices that he has created just for you. The hard part is throwing away so much excellent work in order to choose a direction. And on down the road you go… until you are left with simply the best logo you will ever get anywhere. His stuff is built to last. Whenever I need a logo for myself or a client, I go to Pat Yore."
Stacy Reno – Office Manager/Insurance and Financial Services at State Farm Insurance
"Patrick is a multi-talented Marketing/Graphic Arts guru. All his campaigns and creative marketing designs were always eye catching and beyond expectations. His ability to see past the norm is phenomenal and his passion for creativity is immeasurable. It was a pleasure working with such a creative mind and an equally creative person."
Jerel Cain – Founder at TalentWoo.com
"I approached Patrick at BrainBlaze for a quick and cost-effective turn-key website project with tight deadlines. He is systematic, process-oriented, very customer attentive, and has great follow up. I was pleased with the results, and he was able to put together a great solution with my limited timeline and tight budget."
Jordan Boyer – Paul Lee Loft Program Manager at Homeless Services Center
"Patrick always had really inventive and original ideas about how to market the company's strengths and how to best get the name and services out there. He was a fun person to work with and was very dedicated and driven to give his all for the betterment of the entire company."
Michael Germano – Sr. Recruiter at Uber
"Patrick is a very creative and proactive Marketing professional. He was/is able to create very thought provoking and attention grabbing marketing collateral, that has increased our visibility and internet traffic. I would recommend Patrick for any type of web based software solution, including recruiting technology."
Jonathan Parkhurst – Big Data, Hadoop, NoSql, Solar Technical Recruiter
"Patrick is one of the most innovative creative marketing designers I have ever worked with. He is detailed and demands perfection from himself. His work directly impacts the companies ability to attract web traffic as well as Sales traffic! The results really speak volumes to his impact."
Aaron Croft – Global Bandwidth Infrastructure, Cloud & Colocation Sales Executive
"Patrick is what I could only call a forward-thinking creative genius, who is always happy to help in any way possible, his work is both stunning and beautiful, and he finishes it with a speed and an ease that I find astonishing. He is an absolute pleasure to work with, and is one of the most positive people I have ever had the joy of working next to. If you are facing pressures, hard deadlines, or even missing targets, his positivity is purely infectious and makes you want to continue driving forward. I would highly recommend Pat for any creative or marketing role without hesitation. His work has to be seen to be believed, really."
Yingying Zhang
"Patrick is the source of creativity and inspiration. I enjoy working with Patrick, appreciate his great knowledge in web and design to help me improve and am always fascinated by his bright ideas and innovative ways to make marketing more fun!"
John Younger – Founder & Chairman of Accolo, Mojo Master at HireMojo
"Patrick is highly creative and resourceful. He has conceived, developed and executed a series of creative works that have made an impact to our organization. Not only is he an extraordinary marketing resource, he's a wonderful person. It's a pleasure to work with Patrick!"
Ray Rike – President, Enterprise Business – Simplilearn America's
"Patrick is a one person creative marketing department for Accolo. He has an amazing ability to digest highly complex solutions and translate into into a simple, yet engaging visual representation. Even though Patrick is primarily responsible for the creative side of marketing, he has a unique ability to apply a very business oriented, metrics driven approach to measure the effectiveness of marketing programs. I enjoy working with Patrick and look forward to his next "creative" inspiration!"
Robert Michael deStefano – Chief Product Architect, Managing Director at Northwood BioNaturals, LLC
"My top line on Patrick Yore… unpredictable yet always on-strategy – a potent, one-two combination that separates Pat from so many other 'creatives'. In the many years that we worked together Pat never failed to deliver original work that inspired, entertained and moved the needle. Five gold stars to this guy!"
Carol Fox – Consumer Marketing Professional
"As a creative director for rd/fox, Patrick could always be counted on to delivery the highest quality creative work – often under extremely tight deadlines. He consistently delivered fresh and exciting designs that were right on target! I would welcome the opportunity to work with him again."
Kimberly Joe – Dork of all trades
"I met Patrick at my first ad agency job while working as a receptionist. Patrick, although deluged with work he always made an effort to show me how advertising is made. He helped me see the business of advertising from the creative side and was always happy to share his creative process with me. He is tireless, without ego and very dedicated to finding the intersection of business and art. In addition, I admire Patrick's artistic talent and ability to translate emotions and ideas into visuals. His design aesthetic is top-notch and his vision is remarkable."
Rd/FOX Advertising
"Mr. Yore is a very talented creative person. However, Patrick possess skills that extend considerably beyond "creative". For instance, Patrick has a firm grasp of the strategic process – he is quite strategic in his own right. This gives Pat the edge when the success of a communication project demands targeted, strategic creative. Additionally, Pat is a strong leader with compassionate, yet uncompromising team building skills. In my experience, all who have worked with, or for Pat, have always been solidly in his corner. This combined with his technical savvy and application mastery make Patrick Yore a first consideration for your communication needs."
The Wealth Preservation Institute
"I think it turned out great. Terrific, I'd recommend BrainBlaze to anyone looking for marketing services. You Da Man."
Steadfast Engineered Products, LLC
"The web page looks like a million bucks. Thanks for the timing and for your excellent design talent."
"I think it looks really great and conveys the message we are looking for. "
"…an excellent job. Our site looks better than we imagined."
Derrick B. Van Der Maden – President, SkipStone Media
"Patrick Yore is one of the most remarkable (designers, graphic artists, creative directors) I have ever had the privilege of working with. He is intuitive, passionate and has the innate ability to develop creative and strategic campaigns worthy of industry awards. Furthermore, his well respected designs have led to numerous successful advertising programs. I have had the pleasure of working with Patrick on campaigns such as Adams Golf, Oakland Raiders and Red Orb Entertainment, Worldmedicalguide. Patrick met each project with enthusiasm and a fresh perspective. As a result, the client's goals were exceeded for their respective objectives. Considered the most creative person in the company, Patrick was often called upon to lead design teams and create unique and memorable advertising campaigns to assist in the attainment of new business. With each assignment, his team surpassed all expectations, leading to the agency's acquisition of several new clients. As a result, the company grew at a rapid rate expanding the number of employees and office space. As a communicator, Patrick excels. One of the many aspects of his processes is to keep a constant and open line of communication with all team members. He insists that the team be informed at every stage of a project because of the critical nature to the success of the client's program. Lack of communication means mistakes and Patrick strives for zero defects. Someone who is truly passionate about their profession usually goes beyond the typical day-to-day requirements. Patrick surpasses this definition. On several occasions, he would create designs in his spare time for companies he hoped to work with in the future. These designs quickly became motivational tools for the sales team to win new business. I respect Patrick as a leader, designer, strategic thinker and a colleague, as do many of his associates. He will be an asset to any company intelligent enough to bring him aboard."
EcoYogaHealing
"Hallelujah! It worked!  All is well and right with the world. Thanks so, so much, Pat, for your insight today. I would never have diagnosed the problem, nor been able to fix it without you! Yay!"
Korelogic
"Working with Brainblaze, we were able to quickly and easily articulate the project requirements and were able to steer together towards success. They are professionals and more importantly a business partner to which there is a shared trust. I'd (and are) work(ing) with them again."
The Dubinaires
"Everything is kick ass – you really gave Katz a clean pro look – congrats on the excellent work. Thanks again"
Microsoft
"I was frankly astounded by the the speed and more importantly the quality within our tight timeframe. I was expecting to have to go back and forth on the project a few times before presenting to the client but Brainblaze "got it" and delivered client ready creative that needed very little tweaking. We had a huge project due for a Fortune 500 company on an impossible deadline. We needed a creative partner that understood both a tight timeline, corporate branding guides and could basically manage the project themselves in a turnkey fashion. Brainblaze overachieved in all those regards. Great job."
Opus Fund Services
"Brainblaze : "So glad we're on track and everyone's liking it."
"Opus : "Like is an understatement – we are ecstatic with it."
Garage Solutions
"Golden. Looks great guys! Cheers"
TriBarter
"The video looks awesome! Love the graphics, they came out really well. Nice job! Thanks again for all your hard work."
Deer Park Villa
"I love and adore Pat Yore. He loves a good Tiki drink and Alice Cooper. What else do you need to know?"
Deer Park Villa
"Pat Yore treats our business as if it his own. He cares about the creative process and the end result. Pat has done an excellent job with our long time restaurant, helping to bring back interest and a newly energized business. I still use his services and will continue to do so. You will be doing yourself (and your business) a favor by working with Pat."
Sustainable Fairfax
"This looks great, thank you!"
Swamp Fox Racing
"It's wonderful!!!!! The project was finished in record time. I had anticipated much longer, but the job was completed in half the time I expected it to take. The brochure I commissioned Patrick Yore to compose and initialize into a finished project turned out better than I expected it would. His communication and creativity were unsurpassed."
Century 21
"Wow… it's look great! I love the 'personal note' concept, very classy. The website launch is going to be a red letter day! I also like the background/personal information page with comments by both of you."
Sarah Dugger Designs
"Website looks awesome!! Pat gave realistic estimates on how long it would take him to finish a project and is very competent in all aspects of creating brand images. Excellent timing, staying on budget, and execution of project met all of my needs. Pat is easy to work with and willing to go the extra mile for a client."
GoldenTree Asset Management
"I have to tell you, your splash screen is a huge hit here. They just completed the investor video and the opening screen is the fading picture and then they do a gold burst around the tree. It looks great. Thanks again."
SS&C Technologies, Inc.
"It looks fantastic! Very nice design."
SS&C Technologies, Inc.
"OH MY GOD. At first glance, I think it looks pretty damn perfect!!"
"That animation is pretty freaking cool – how did you do those animations??"
"I think it looks great!" Kristen Schwecke – Director of Marketing
FundRunner
"Really enjoyed working with you Pat. You're an unusual talent that provided a huge contribution to the overall mission." Taber Smith – Director of Sales
David Sugarman – Vice President and Director of Sales, Financial Interactive, Inc.
"It has been my pleasure to be Patrick's supervisor as the Vice President and Director of Sales for Financial Interactive. He consistently produces top-tier advertising and marketing communications with unique style, intelligence and creativity. He always keeps the objective of every project in focus while quickly producing quality work that gets results. Beyond his professional abilities, working with him has been and continues to be an enjoyable experience."
Spolyar Technology Law Group
"These look great. Clients who have accessed the site have remarked how professional and current it looks."
Conifer Securities
"Thanks Patrick – you have been terrific. I am really looking forward to seeing the finished product!"
Child & Family Services of Southwestern Michigan
"I love the work you have done with the design of logos, website, etc. You are quite the talent. Again, thank you."
Lehigh Valley Healthy Vending
"We took a basic concept and less than two weeks we had a logo, a tagline, and a banner. I think Brainblaze team did an excellent job. I had a great time working with Pat to make my small company come to life. He taught me a few tips of the trade to make my company stand out. Brainblaze even help with a payment plan for my start-up company. They helped take away the pressure of starting a new business. Great work."
Yoga Fairfax
"You ROCK!!"
LoyalMind Press
"Thanks Pat! The site looks great. I love it and can't wait to start telling people about it. Have a great day!"
EcoYogaHealing
"It is a truly professional site, and you are a top dog in this realm, I meet all these other people who do web design, and there stuff is not any where near yours….SO I feel SOooooooooo fortunate that you're involved."
Something For Kids
"The Web site project was hugely successful on this end. (I hope we didn't make you too crazy going through the process)… The numbers are up and considering the economy nationwide this is great news indeed."
3D-Excellence
"They loved the design work and messaging provided, felt we presented some great options all around, very impressed. I have enjoyed working with you as well and your work has proven to exceed expectations."
SS&C Technologies
"Pat is fun, full of creativity, and does great work. He's good for a short or a long term project, and was loyal to our project for a long, long time. Pat lead the marketing efforts for our successful startup and helped get the word out on our product as we grew from 0 clients to 130 industry-leading clients."
3D-Excellence
"I just wanted to say great job on the ESC Schools collateral. There is no better feeling in this business than totally satisfying clients. Thank you both for your efforts in carrying out the 3DE Mission. I truly appreciate your efforts."
Ravinnia School
"Me likey A LOT. You friggin' rock, dude! I owe you! I forwarded the gem to the cochairs, president and director. I told them it was a go unless there were any grave concerns. 1 of 5 have replied so far. She said it's awesome…unbelievably cool."
Ravinnia School
"Oh my God, Perfect!!!! Clap clap, clap [standing ovation]. You just decreased everything I had to worry about 10-fold! It's a beauty."